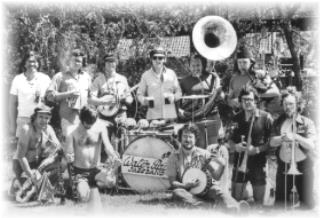 Never heard of The Water Rats Jazz Band? No problem. Our story is no secret, and we love to tell it. Even to you.
The Water Rats Jazz Band is one of Britain's oldest Jazz Bands. Founded in 1965, only Chris Barber, Mr Acker Bilk's Paramount Jazzband and Kenny Ball's Jazzmen are older. But look at Chris: 77. Acker: 78. Kenny: 77. Most of us are just in our sixties. Well, we admit that some of our guest stars are a little over seventy, But there are a few more differences. In contrast to Barber, Bilk and Ball, the Water Rats Jazz Band's name does not start with a "B", but a "W" (well…Barry Tyler starts with a "B"). And while these giants had big chart hits, The Water Rats have never had even a small hit.
the band itself is a big hit, however. Whenever we're on tour, our concerts (you may call it like this) are packed. People react enthusiastically. one might even call these scenes "RATSMANIA".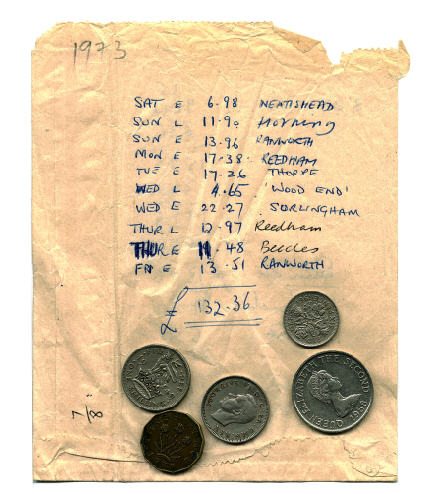 The founders of The Water Rats Jazz Band back then in 1965 were a handful of young lads. They came for a week's holiday to the Norfolk Broads, hired a boat and felt a little bored. What could be done? The answer was easy: lets drink some beer and play some music. The music was Jazz, traditional Jazz, possibly not the very best in the country, but at least recognisable. "We'll meet again next year", they promised to each other after that week. A long, long, long tradition had started.
In 2014, The Water Rats Jazz Band played it's 49th tour of the Norfolk Broads. Until today it is the only place in the world where you can meet the Water Rats and listen to their music. The band never accept any of the numerous offers to play elsewhere. not the White House or Buckingham palace; not a week's tour on German river Rhine; not even the Mardi Gras in New Orleans. Silly, you may think, but remember: the Rats started by chance as a purely recreational activity and there was nothing else intended. The boys meet once a year, travel together on a boat, play twice a day if they want to, and if they do not want to, they don't. This is very important to all of them: it's still a kind of holiday for the Rats' musicians, and should they suddenly decide to take a day off, they do. not that this has ever been known!
Also nobody intends to making bags full of money. Well, a certain amount is needed to pay for the boat, for food, for drinks. The ten guys cook on board for themselves (no ladies are accepted on board); sometimes Fillet of Lamb in Orange-Brandy sauce and a few bottles of high class Grand Cru Bordeaux, sometimes Red Beans & Rice plus a glass of Woodforde's Wherry Bitter. The band collects money with its daily T-Shirt raffles, an extremely popular pleasure for the fans (see pic on the left: the original cashbox of the 1973 tour).
Today, the Water Rats Jazz Band consists of three remaining original members, drummer Barry Tyler, clarinetist dave duerll, and washboard master Jim Finch. Some of the former original members have passed on or are simply unable to be part of this musical extravaganza anymore. All other Rats' musicians are good friends or at least great masters of their instruments. But every year there are young, new folks next to the old familiar faces. The Water Rats Jazz Band is simply a unique company of great guys sharing their love for jazz and fun, and, a weeklong wild carousal, but not a carousel.